Top 20 Outfitters & Hunting Ranches
Welcome to the Top20 outfitters and game ranches page.  Texas has thousands of outfitters and game ranches that offer hunting opportunities on private land.  The Top20 section is composed of some of the highest quality hunting opportunities in Texas to help hunters find a reputable, successful, and high caliber operation.  There are different variables that we look at for these hunting operations, but mostly we are looking at the quality of the hunts, customer service, and the integrity of the operation as a whole.  If you have a outfitter service or hunting ranch and would like some more information about our Top20, contact us at [email protected]
THP has partnered with a fantastic PH and outfitter in Africa. Come experience the hunt of a lifetime in South Africa. Plains game and the Big 5 are all within reach through our extensive network of hunting areas in South Africa. Plan your next hunting Africa Safari with us, because we provide hunting experiences worth remembering. Not only that, but we�ll make sure you�ll want to return for more! We have been in the hunting industry for decades and offer plains game, bird hunts, as well as big five hunts in South Africa Zimbabwe, Mozambique, Zambia and Tanzania. We have special packaged hunts or we can custom 17 years of bow hunting experience and more than 30 years of rifle hunting plains game as well as the Big 5 gives our PH and advantage over the rest. Contact THP today for more information or to book your hunt!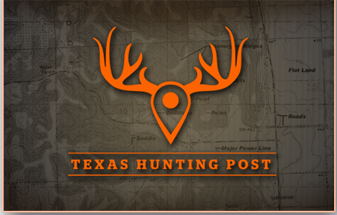 ***Book with TEXAS HUNTING POST FOR $25/Hunter discount*** 2013 Kill count 780 Targeting Big Boars 10,000 plus Private ac The latest in Thermal technology Top Quality equipment and customer service. What to Expect The hunt will begin at sundown and continue for at least 6 hours, depending on the circumstances. We can accommodate 4 hunters per party under most circumstances. (We can discuss). We do not provide lodging, but there are hotels within 25 minutes of the hunting sites, booking assistance available. The fee you pay does not guarantee you a hog but we will work hard to get you one. We will scout and bait various locations prior to your arrival. Because safety is of the utmost concern for you, us and the landowner, we will verify all targets and call all shots during the hunt. No drunkenness or irresponsible behavior is tolerated. We like to laugh and have a good time, but safe gun handling and responsible individual behavior must be practiced at all times. Pricing $500 – Per man ages 18 to 64 $400 – Responsible youth to 17 (Ages to be discussed) $400 – Ages 65+ Special pricing for Veterans and Wounded Warriors. Please call with any questions you may have about pricing. We can also help arrange for local lodging, close to hunting area. What to Bring Clothes for expected weather conditions. We recommend rubber boots as some areas are wet. Head lamp or flash light. Valid Texas Hunting license. Cooler if you want to keep and process meat. We Provide Rifles & Targeting Technology Ammunition UTV Transport to hunting areas and back to hotel or meeting place. Assistance with butchering as needed. European mount available for $100.00, plus shipping. Usually 3-day turnaround. Tips for guides are welcomed as they have spent a lot of hours in preparation for your hunt.
Ranch: Four Seasons Ranch
Four Seasons Ranch "A Touch Of Texas Paradise" was established in 2000 for the purpose of enjoying the great Texas outdoors with family and friends, and has developed into a top notch destination for any type of hunter. Located just minutes from Pearsall (Frio County), Four Seasons Ranch is in the middle of the famous South Texas brush country. A region that is notorious for producing monster bucks year in and year out. Through strict management practices, this family owned and operated ranch will provide the ultimate hunting experience for any outdoorsmen. Along with trophy whitetail hunting, Four Seasons also provides quality dove, quail, hog, varmint, and exotic hunts. While hunting with us your housing will be in a brand new 17,000 sq ft lodge that is second to none. Our ten bedroom, 13 bath lodge has everything comparable to a five star resort, and can cater to any group from hunting to corporate events. Whether you are hunting or not, at Four Seasons Ranch our experienced guides and staff can accommodate your every need, along with providing the ultimate South Texas hunting experience!